Fribergs Bicycle
Adresse: CB Friisgatan 2, 23142 Trelleborg
Vis kort
Adresse: CB Friisgatan 2, 23142 Trelleborg

Rent a bike and take a ride along the roads!
Fribergs bicycle offers bike rental. The bikes are lady's cycle with foot brake and seven gears.
Show more
Hotel
Afstand: 10,8 km
WE ARE ALL GUESTS AT ÄNGAVALLEN. THE COUNTRYSIDE IS OUR HOST AND WE ARE YOUR´S. Great food in lovely rural surroundings. Culinary & organic.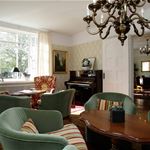 Hotel
Afstand: 562 meter
A hotel with the uttermost possible comfort in a lovingly restored historic villa. You can still get a feel of the bygone era when the house was the residence of a wealthy shipping family of ship-owners. As a hotel, restaurant or conference guest you will enjoy this unique environment and exquisite cuisine as a whole. We have placed a lot of attention to the rooms to give them comfort and personal touch. Hotel DUXIANA Sweden has the highest sleeping comfort, in cooperation with DUX - Queen of the night. Our sauna is a welcome relaxation after a long day on the golf course or at work. We also have a heated outdoor Jacuzzi.
Hotel
Afstand: 67 meter
Hotel Hansa is a 3-star hotel located in the heart of Trelleborg city within walking distance of both the bus terminal, the train and the ferries. The hotel has 42 non smoking guest-rooms with all conveniences. We also have a private garage.