Agdas Countryshop
Adresse: Gislövs Strandväg 53, 23192 Trelleborg
Vis kort
Adresse: Gislövs Strandväg 53, 23192 Trelleborg

Agdas Country Shop is a charming little gift shop on the south coast. You can find home furnishing and gifts, such as wrought-iron goods, pots, silk flowers, candles and Christmas decorations. Find your gift to to the birthday or dinner party.
Show more
Om denne aktivitet
Åbningstider

Opening hours: see website.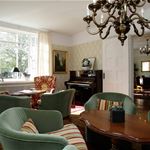 Hotel
Afstand: 8,8 km
A hotel with the uttermost possible comfort in a lovingly restored historic villa. You can still get a feel of the bygone era when the house was the residence of a wealthy shipping family of ship-owners. As a hotel, restaurant or conference guest you will enjoy this unique environment and exquisite cuisine as a whole. We have placed a lot of attention to the rooms to give them comfort and personal touch. Hotel DUXIANA Sweden has the highest sleeping comfort, in cooperation with DUX - Queen of the night. Our sauna is a welcome relaxation after a long day on the golf course or at work. We also have a heated outdoor Jacuzzi.
Hotel
Afstand: 8,2 km
Hotel Hansa is a 3-star hotel located in the heart of Trelleborg city within walking distance of both the bus terminal, the train and the ferries. The hotel has 42 non smoking guest-rooms with all conveniences. We also have a private garage.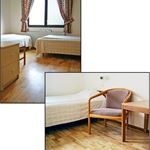 Bed & breakfast
Afstand: 8,1 km
Äspögården has 12 rooms which all have their own shower and restroom. Here, you can enjoy the stillness and relax in our big garden. During the summer we have a play room indoors and a swing set and a play slide outdoors. Äspögården also has its own football ground.